Independent innovation to achieve capacity upgrading, ingenuity to dream of climbing the industry peak

degree of heat2066
Innovation is the soul of science and technology development and the inexhaustible power of enterprise progress. All along, the gas seal testing branch of T-ALL INSPECTION always stick to the initial goal of "Innovation leads development", from the management team to the front-line staff will be technological innovation as the priority to enhance their core competitiveness. Especially in recent years, with the group company's call for the establishment of its own core technology to enhance the competitiveness of the industry, how to optimize and upgrade the gas seal testing technology has become a problem that the technical team has been thinking about, after several arguments, we will eventually break through to the detection equipment control system.
The traditional control system of gas seal testing equipment is usually pneumatic control, and the blocking of control pipeline often occurs in winter because of icing, which affects the normal use of the equipment. At the same time, the operating system time, pressure, and other parameters can only be displayed and recorded by the mechanical instrument. After nearly a year, the technical team went through many difficult challenges, and finally completed the intelligent transformation of the gas seal detection and control system through self-processing and local external cooperation based on the original winches. By the beginning of August, all the 10 existing control systems in the branch have completed the update iteration and passed the field application test successfully.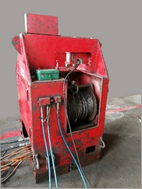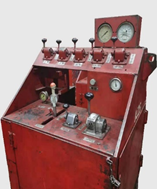 图1 绞车改造前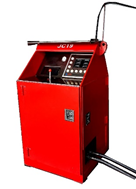 图2 绞车改造后
The automatic and intelligent transformation of the equipment has realized the iterative upgrade of the gas seal testing control system, and the performance of the equipment has been enhanced significantly. This is a successful practice for the gas seal technical team based on "Work first", insisting on taking the customer as the center, and actively carrying out independent innovation. In the face of the increasing industry competition, how to maintain the leading edge of the testing brand and ensure that always in an invincible position, this should be the best answer!