Tongao inspection is the first company in China to provide innovative field casing inspection and repair technical services. It is the only service company in China that has the ability to provide integrated services such as casing inspection, inspection, repair, supporting tool processing, well site technical services, anti-corrosion, warehousing and logistics, etc., and goes to the international market.
technical feature
· EPCC (Engineering Procurement Construction, Commissioning) general contracting services to realize integrated services
· Self-designed automatic maintenance production line to provide reliable and efficient services.
· Strictly follow the API specifications to ensure the quality of tubing and casing.
· Technical authorization of global professional thread companies.
· Self-developed inspection and repairing facilities owning 33 domestic patents.
product catalog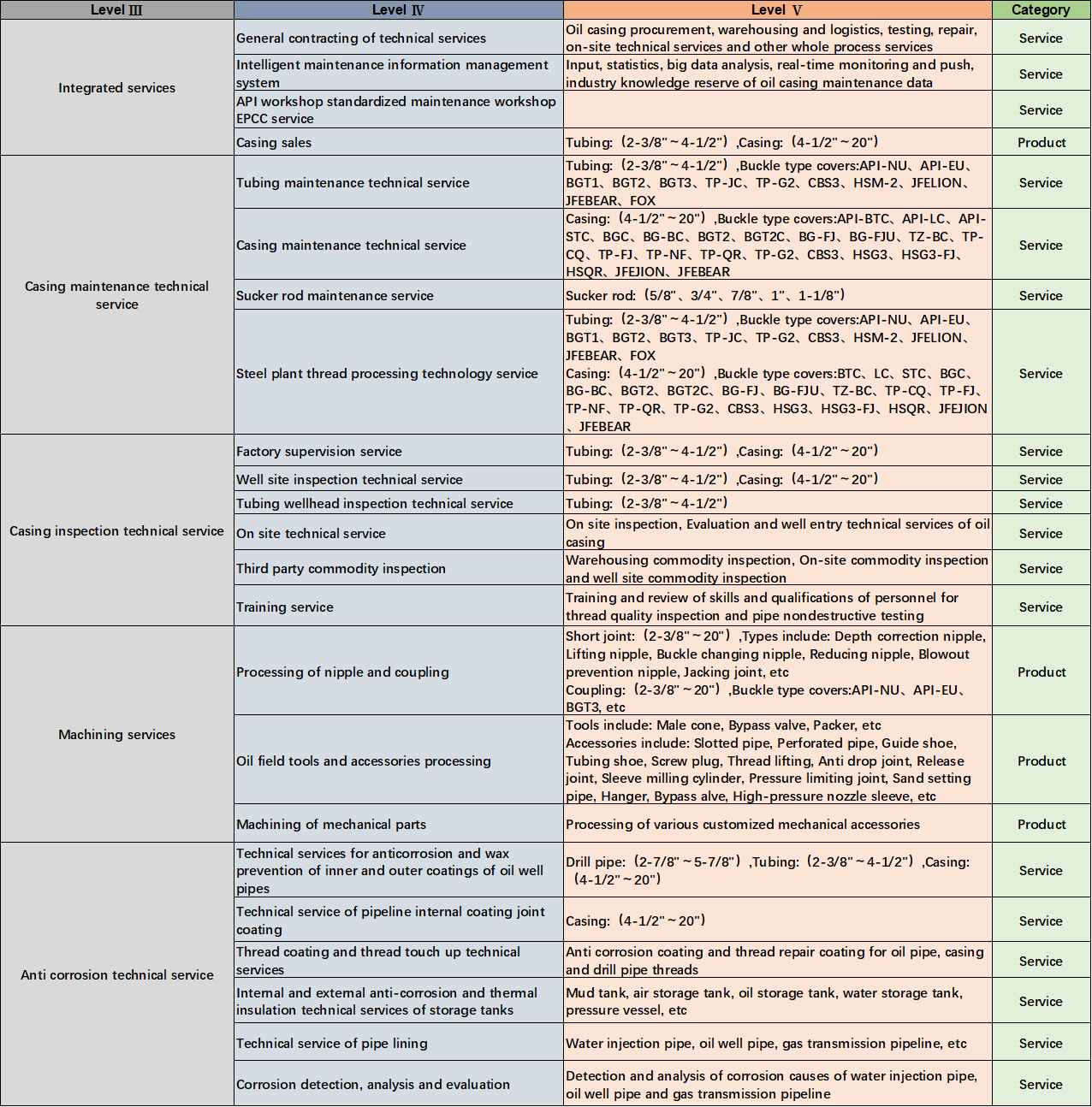 key projects and customers
· This project includes the following items: the finishing project of the short section, the anticorrosion and paraffin prevention technical service project of the oil well pipe inner coating, and the super 13Cr maintenance project of the oil pipe